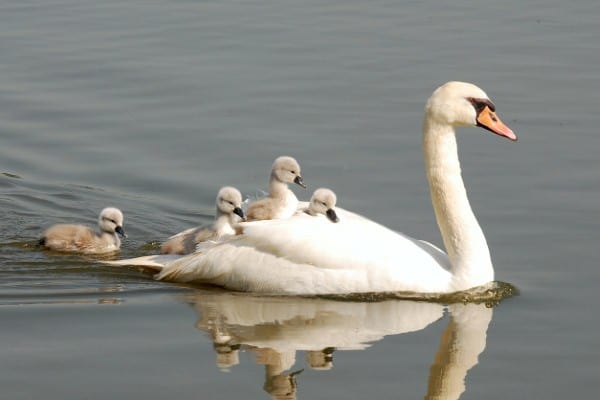 Motorists travelling on the M20 in Kent earlier this week may have witnessed a feat of kindness, as traffic officers saved a family of swans from potential harm.
Two swans and six young cygnets were rescued from the hard shoulder of the motorway near Junction 4 on Monday (June 26th), after the authorities were alerted to their presence by Kent Police.
Supported by officers from Highways England, RSPCA animal collection officer Emma Byrne was able to successfully chaperone the birds away from danger. It's believed the feathered family were attempting to cross the carriageway to reach a lake on the other side.
A section of the slip road and motorway was swiftly closed to all traffic by the officers and the birds were relocated without harm.
Following the rescue, Ms Byrne commented: "I'd like to say a big thank you to Highways England for assisting with this rescue. As the swans were on a busy motorway I wouldn't have been able to reach them without their assistance."
She added that, after a thorough examination, all of the birds were given a clean bill of health, and the RSPCA was able to safely release them at an appropriate site.
Ben Robb, brand manager at The Fuelcard People, adds: "We regularly hear of closures on motorways, and often that's due to accidents. It therefore makes a refreshing change to hear that wasn't the case here, with the swift actions of the authorities helping to avoid what could have become a serious incident if the swans had entered the flow of traffic."