Repeated Reindeer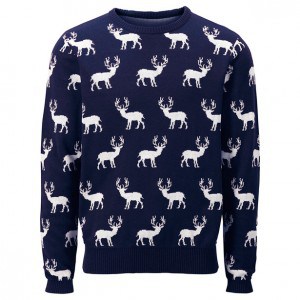 A classy effort that is sure to receive some compliments at any Christmas social.
Busy knit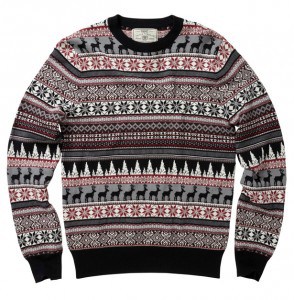 There's almost too much going on here, but I think that's also why we like it.
Emoji chic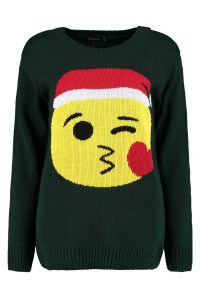 A millennial take on the traditional Christmas jumper.
A sweet treat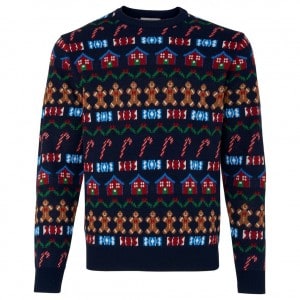 One for a buddy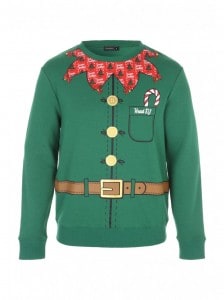 A sight that never fails to amuse, adults dressed as elves.
Noble stag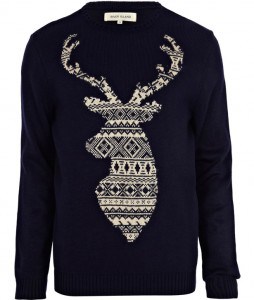 A simple jumper with some subtle styling, you can't go wrong with a noble stag.
Save room for pudding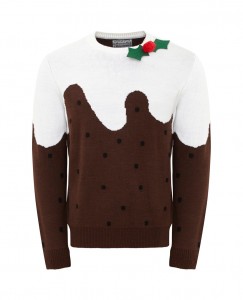 A jumper to hide your turkey baby under, and everything else over the festive period!
3D retro jumper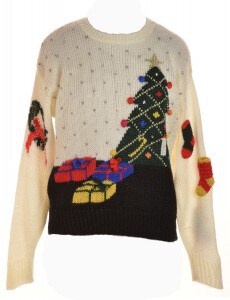 A retro style jumper which comes complete with 3D stockings on the sleeve.
Do as Santa says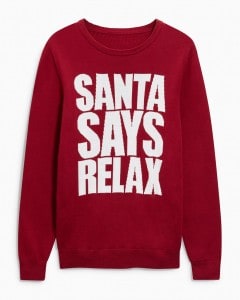 Santa says relax, who are we to argue?
The Fresh Prince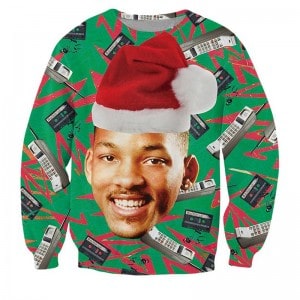 One for anyone in their 20s or early 30s. We can't get enough of this Fresh Prince themed masterpiece.