chambers of commerce
to ensure you successfully rollout these valuable benefits to your members, we have the experts to help you.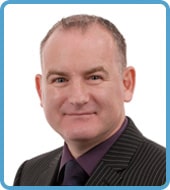 Introducing Steve Clarke – The Fuelcard People expert who is leading the team that supports our Chamber of Commerce partners with exclusive deals for their members, offering discount fuel cards to cut diesel and petrol bills.
Steve joined The Fuelcard People when it was incorporated back in 2008, handpicked to join the new organisation due to his invaluable knowledge of the fleet fuel card industry.
Steve and the marketing support team have a comprehensive understanding of the wide range of fuel cards including BP, Shell, Esso, Texaco, Diesel Direct (Keyfuels) and UK Fuels, and the best way to introduce them to your members. Our sales team are here to offer your members informed, impartial advice on which of our products will provide them with the best package of service, savings and security.
"Each Chamber of Commerce around the UK will obviously have some characteristics in common," he says. "They will all benefit from being able to offer their membership this valuable, cost saving package. After that, we know you are all different and therefore have very differing requirements and support. Each Chamber of Commerce will be treated as an individual, valued partner and found the best fuel card benefit package for their members' specific circumstances."
Request Steve to call you back, today by completing the simple form below, or find out more about our partnership deals, here.