problems obtaining credit?
The Fuelcard People would like to try and help
In the past you may have looked at opening a fuel card account with ourselves or another fuel card company and were unable to obtain credit, you may be a sole trader or a new start up business and not yet built up a credit history.
Normally, all fuel card companies insure the amount of credit that has been requested. In your case, unfortunately, this might not have been possible. The good news is that you could still qualify for a fuel card from the UK's widest range.
We just have to find another way to cover our credit risk – and there are four straightforward options.
four simple choices:
choice 1 – a bond or deposit

Pay a bond or deposit
You provide us a cheque or credit card payment for 3/4's of your normal monthly expenditure on diesel and/or petrol, payable to Fuel Card Services Limited, which we hold ready to cover any outstanding amounts which may become overdue. It is just like the deposit when you rent a flat. If you stop trading with us, we use the bond to clear your account and any outstanding balance that remains will be repaid to you.This bond is held separately from your account, so as not to interfere with the automated Direct Debit system. If your situation changes and we can secure insurance cover, we return your bond. As we are a fully-owned subsidiary of DCC, a PLC listed on the London Stock Exchange, it is all fully audited and complies with Money Laundering regulations and others. This protects both of us and we both need to keep copies of the bond letter.
choice 2 – a bank guarantee

Get a bank guarantee
This simply means that your bank guarantees to cover the liabilities regarding your fuel card account, this option is open to businesses that use more than £5000 of fuel a month.
choice 3 – a fuel card alternative

A fuel card alternative

A Cashplus Business Expense Card is the perfect way to manage on the road expenses and is a good alternative to a fuel card. With no credit checks, you can be set up in a matter of minutes. You will also have the opportunity to earn cashback on fuel spend.

Click here for more information.
choice 4 – change of circumstances

Change of circumstances

If you originally applied six months ago or more your circumstances may have changed, so it is well worth applying again. If you can include a set of up to date management accounts with your application it will help us greatly.

Click here to re-apply now

.
the next simple steps

Now, you simply have to decide whether you would prefer to re-apply, or offer a bond or a bank guarantee. Alternatively you can apply for a Cashplus Business Expense Card

For a bond, just re-apply by calling 0844 870 6942 and request an 'Acceptance of Bond' document, and return to us with a cheque, we can also accept a bond payment by credit card.

For a bank guarantee, ask your bank to write to us on their company letterhead, copying the exact wording on our 'Bank Guarantee' document: click here.
In these difficult times, obtaining credit is tougher than usual. This should not prevent you from enjoying all the benefits of opening an account with us, which include weekly fixed lower prices for every litre of fuel, simple administration, a single invoice for easy VAT reclaim, a PIN facility on most cards and full information and analysis, the way you want it.
The sooner we can get your account up and running, the sooner you could be making major savings on your fuel costs, available from BP, Shell, Esso, Texaco, Diesel Direct (Keyfuels) and UK Fuels service stations nationwide, backed by real personal service.
contact us today, we would love to be of assistance: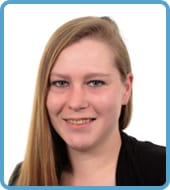 Jenny looks forward to being able to help you and your business to start saving on your fuel bills, for more information contact her today on
0844 870 6942
or complete the form below.