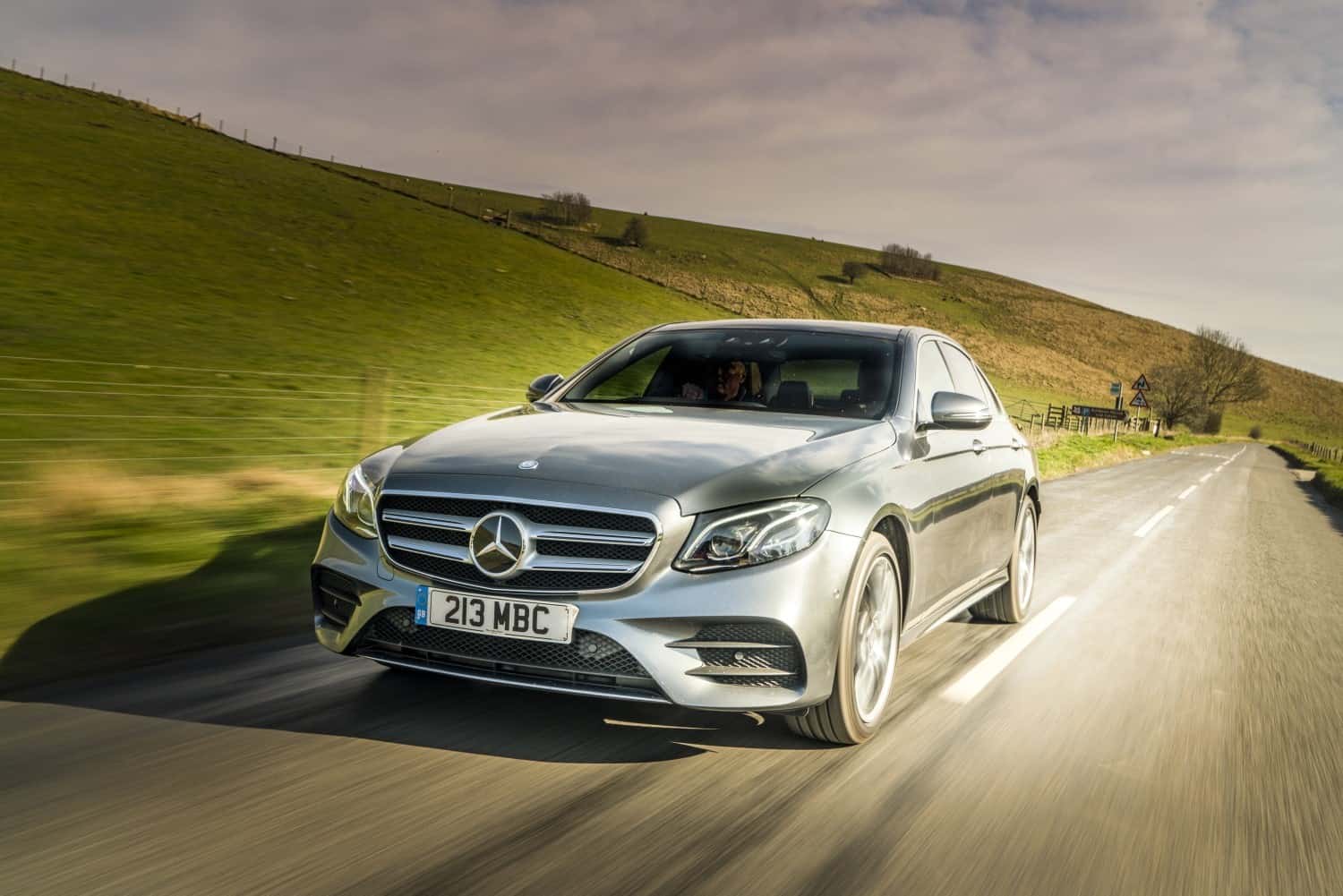 The Mercedes-Benz E220d AMG has been hailed as the best car for the chauffeur and private hire industry in the 2017 Professional Driver Car of the Year awards.
It bagged the top honour after receiving the most vote from readers of Professional Driver magazine, lending a certain relevance to the awards – which are now in their eighth year.
The E-Class also triumphed in the awards' Executive Car of the Year category before going on to be considered for the overall prize.
Other group winners were as follows:
Chauffeur Car of the Year: BMW 740Le xDrive Exclusive
Private Hire Car of the Year: Ford Mondeo Vignale 2.0TDCi
MPV of the Year: Mercedes-Benz V250d AMG Line Extra Long
Luxury SUV of the Year: Volvo XC60 D5 Inscription
Estate Car of the Year: BMW 530d Touring xDrive M Sport
Green Car of the Year: Hyundai Ioniq Electric Premium SE
Mark Bursa, editor of Professional Driver Magazine, described the E220d as "a versatile vehicle: roomy and comfortable, and good enough for chauffeuring work, yet economical enough to use for private hire work such as airport runs".
He went on to say: "It incorporates a lot of safety technology and its interior finish is up to S-Class standard.
"Ignore the hysteria about diesel, this is an economical and clean car with very low emissions of CO2, NOx and particulates."
Method
The judging process for the seven categories was rigorous, with more than 60 vehicles undergoing a full day's evaluation by more than 100 judges, which included heads of leading chauffeur and private hire firms, experienced chauffeurs, as well as carefully chosen motoring editors and journalists.
Cars were tested on a circular road route, taking in urban roads and motorway-standard dual-carriageways. They were then given a full walkaround, with judges examining the sat-nav system and boot space.
At the end of the day, scores were totalled for each car and divided by the number of test drives before factoring in whole-life running costs.
"This thorough and comprehensive process means we're as certain as we can be that we've got a fair result and we know how and why the results have been achieved," explained Professional Driver editor Mark Bursa.
Ben Robb, brand manager at The Fuelcard People, added: "It's that time of year where awards are given out like candy on Halloween, but this is one particular set of accolades worth caring about, especially for those with driving at the centre of their career."