ESSOCARD
Discount Fuel Card Solutions
We have the Esso business fuel card that suits you and your fleet best.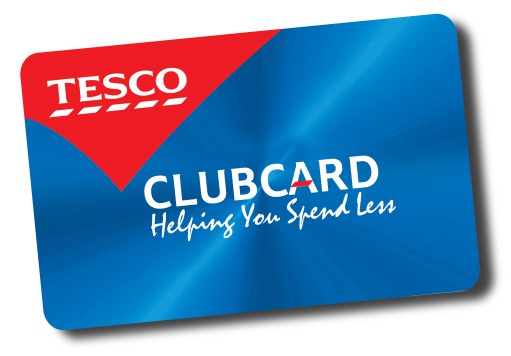 Choice of THREE fuel cards for your business with competitive fuel prices and convenient locations. Plus your drivers can now collect Tesco Clubcard Points when you fill up with an Esso fuel card, read more.
FREE notification of fixed weekly prices…
Our fuel buyers continually monitor our diesel and petrol fuel prices daily to ensure that we are always competitive with other fleet fuel card suppliers, providing your organisation with prices consistently below the average pump price here in the UK. Weekly prices are advised in advance by email, SMS text direct to your mobile phone or fax on request.
Option 1 – Esso Commercial Diesel Fuel Card
For HGVs/PSVs, competitively priced diesel at ALL 1,100+ Esso service stations across the UK and all Esso motorway service stations.
Esso Commercial SERVICE
High quality nationwide network – in excess of 1,100 sites
Ideally suited for commercial fleet
HGV friendly site locations including motorways service stations
Petrol available at pump price
Download Esso sites to your sat nav – click here
Free of charge online fuel card account management, eServices
Optional acceptance for payment for Esso car wash
Esso Commercial SAVINGS
Competitive pricing – fixed national weekly price for diesel and unleaded petrol**
Up to 4p per litre off the national average diesel price
Interest free credit and simple payment terms*
Esso Commercial SECURITY
Esso quality diesel and petrol products
No contracts
No unauthorised purchases – limited to fuel and lubricants only
Option 2 – Esso Multi Network Fuel Card
Fixed Price Diesel & Petrol Fuel Card
For LCV/car fleets. Competitively priced diesel and petrol at ALL 2,300+ Esso and Shell UK sites, including all Shell and Esso motorway services.
Fixed single weekly price for diesel and petrol at all Esso and Shell sites
With access to both Esso and Shell you have access to a large motorway network
For more details of the Esso Multi Network Diesel & Petrol Fuelcard – please contact us.
Option 3 – Esso Fleet Fuel Card
Pump Priced Diesel & Petrol Fuel Card
Ideal for Fleet Managers operating a mixed fleet where network coverage is vital. You will find quality fuels, art competitive pump related prices for both diesel and petrol at over 2000 Esso and Shell filling stations throughout the country, gives you access to all Shell and Esso motorway services for added convenience.
Pump related prices at all Shell & Esso UK service stations.
Diesel and petrol available
Access to Esso and Shell's large motorway network
For more details of the Esso Fleet Fuel Card – please contact us.
*Subject to credit status
**Fixed price petrol Esso Multi Network fuel card only