fuel cards for the haulage/couriers/freight industry
reduced fuel costs means a more efficient haulage company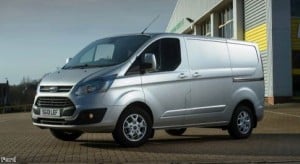 We understand that being in the business of road transport or road haulage is not easy these days. Ever-increasing rules and regulations add to the cost or running your business. But you all have different refuelling needs as well: national haulage companies, tanker operators, courier firms, car transporters, manufacturers moving their own products to market, HGV, LCV or mixed fleet operators … Each of you have your own very specific requirements.
All can benefit from real opportunities to make savings with The Fuelcard People, with competitive rates based on Platts pricing, for fuel cards delivering discount pricing on diesel and petrol. Our company has huge buying power which we can use to get you and your business the lowest price fuel, week in week out, without the need for you having to look after tank in your yard, or tying up your cash in diesel stocks.
fuel cards are not all the same and neither are fuel card companies.
The friendly road transport team at The Fuelcard People will take that bit of extra care to help any road transport business choose from the industry's widest range of fuel cards, covering every major brand: BP, Esso, Shell, Texaco, plus the Diesel Direct and UK Fuels networks. We even offer substantial discounts when your HGVs fill up on the motorways at Moto, BP and Shell service areas.
The Fuelcard People are in partnership with: Scania, UKWA.
Any transport manager can be confident of impartial advice from our dedicated Road Transport Team, helping to find the fuel card that is exactly right for their particular needs.
the many benefits include:
Save up to 4p per litre on UK average pump prices
Save up to 10p when using our extensive motorway network
Talk to your dedicated account manager, who knows you and your business
Slash administration, detailed invoicing covering every refuelling transaction
Cards can be used to purchase Adblue®
HGV parking and Truckwash
Enjoy interest-free credit, convenient payment by direct debit
Online control of your account 24/7, including the latest transactions, via secure web link
Eliminate security concerns with vehicle-specific, fuel-only cards
Misuse alarms to highlight irregular transactions
Reports, tailored to your needs and compatible with your office systems
Savings
reduce your fuel bill
Save money at the pump with significantly cheaper fuel.
Save money in the office with simple VAT reclaiming.
Save up to 5p per litre on national average prices.
Save up to 10p per litre on every motorway litre.
Save time with less paperwork.
Service
you won't find better service because we care
Benefit from dealing with somebody who understands your business: the same real person, every time.
Your own account manager, not a call centre.
24/7 account access, for full reports or simple queries.
Fast, easy refuelling nationwide.
Security
peace of mind with secure fuel payment
Personalised fuel cards only valid for fuel and lubricants, removing theft or fraud worries.
Safe, secure, simple.
Each fuel card linked to a specific driver or vehicle.
Custom alarms for unusual refuelling activity.
Zero liability once fuel card loss is notified.