mixed fleet operations
meet your fuel saving experts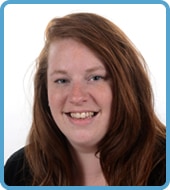 Meet Amy – heading up our specialist team, helping fleet operators to cut their businesses' petrol & diesel refuelling costs.
If you would like to reduce your organisation's expenditure on diesel or petrol, as well as reducing your administration costs, you would benefit from calling Amy and the team. Alternatively, find out more about our mixed fleet fuel card service here.
Amy Gibson manages The Fuelcard People's dedicated (mixed) fleet operators team. She understands your refuelling needs, because she works with business running fleets of vehicles like yours every day. Her team work with all the major fuel suppliers: BP, Esso, Shell, Texaco and the Diesel Direct (Keyfuels) and UK Fuels networks.
The Fuelcard People, as an organisation, have gained years of experience; this, combined with the UK's widest range of fuel cards, enables us to give completely impartial advice. So, you are not pushed towards fuel card products not tailored to suit fleet operators, but can find a solution to match your specific circumstances and needs.
Whichever fuel card you select, it will be backed by dedicated specialists and state-of-the-art eServices.
Contact the team using the form below, call them on 0844 870 6942 or simply apply here.
The fleet operator refuelling specialists are ready to help you find budget-stretching cost savings.
exclusive for fleet leasing companies
would your customers would love an "exclusive" discount fuel card?
Any leasing company wanting a powerful incentive for new customers should consider an exclusive deal with The Fuelcard People. For more information, please contact us here.