crown commercial service supplier
meet our specialist public sector fuel savings team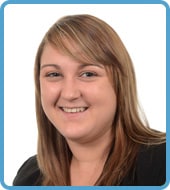 Meet Sam, the leader of our specialist team helping public sector bodies to cut petrol and diesel refuelling costs.
If you would like to reduce your organisation's expenditure on diesel or petrol, as well as reducing your administration costs, you would benefit from calling them. Samantha Alexander is The Fuelcard People's dedicated public sector specialist.
She understands your refuelling needs, because she works with public sector organisations like yours every day. Steph also works with all the major fuel suppliers: BP, Esso, Shell, Texaco, Diesel Direct  (Keyfuels) and UK Fuels networks. Her experience, combined with the UK's widest range of fuel cards, enables her to give completely impartial advice. So, you are not pushed towards fuel card products designed for commercial firms, but can find a solution to match your specific circumstances and needs.
Whichever fuel card you select, it will be backed by dedicated specialists and state-of-the-art eServices.
The public sector refuelling specialists are ready to help you find budget-stretching cost savings, simply complete the form below to contact Steph and her team.