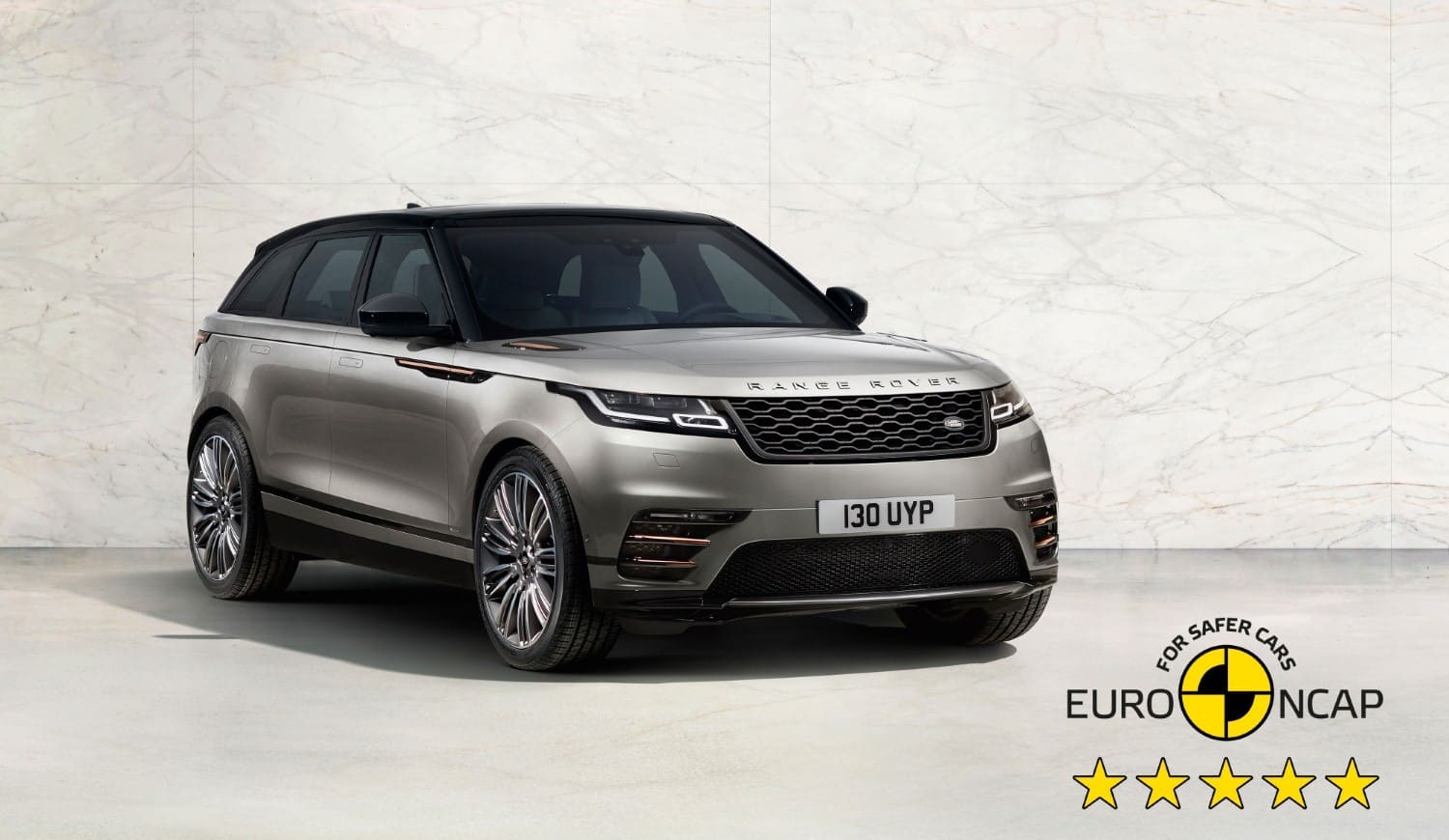 The new Range Rover Velar has been showered with glowing praise and five-star reviews from the UK motoring press, and aside from being hailed as one of the best cars in its segment, it has now been labelled one of the safest after securing a five-star rating from Euro NCAP.
Plugging the gap between the Evoque and Sport in the Range Rover family, the Velar scored 93 per cent for adult occupant protection, 85 per cent for child occupant protection and 74 per cent for pedestrian protection.
The SUV market is becoming increasingly crowded, which makes it all the more impressive that the Velar is one of the best overall performers with good results in all aspects of safety. Additionally, Euro NCAP's crash tests are constantly tweaked to make them more rigorous and challenging to achieve all five stars.
Euro NCAP marks its 20th anniversary in 2017 and the organisation's secretary general Michiel van Ratingen said it was encouraging to see a competitive safety environment still working.
The Euro NCAP boss commented: "All of the SUVs we have tested in the last couple of years have had a five-star rating and the Velar is towards the top of the table in all areas of assessment.
"That's great news for consumers, who are able to buy the kind of cars they like with the confidence that they offer high levels of protection."
Euro NCAP has handed out five-star ratings to five SUVs in the past 12 months. These include the Jeep Compass, Audi Q5, Seat Ateca, Skoda Kodiaq and Alfa Romeo Stelvio.
Matthew Avery, director of research at safety group Thatcham Research, explained that the Velar set itself apart from other modern SUVs due to excelling in the side impact test and active safety section, which assesses standard-fit technologies designed to avoid a crash happening at all.
Results from crash tests involving other recently launched SUVs are expected to be published before the end of the year too, including the Jaguar F-Pace, which shares a lot in common with the Velar.
Ben Robb, brand manager at The Fuelcard People, commented: "Land Rover will be delighted with the impact made by the Velar so far. It looks stunning and drives great, so this five-star safety rating is the cherry on top of the cake."