specialist fuel card teams
meet our expert fuel saving teams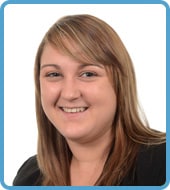 Meet Sam Alexander, the Sales Team Leader at The Fuelcard People. Sam is fully aware that all businesses are different – different fleets, different customers, different routes – and for this reason each customer is treated individually.
All of our customers benefit from a dedicated account manager.
However, we understand that companies work in different sectors and whilst the individual companies are unique, the sectors in which they work have some common characteristics.
That is why Sam has set up specialist teams to help all of our customers find the best product for them and their business, and ensure they get the right balance of service, savings and security from their fuel card account.
our specialist fuel savings teams include:
Healthcare organisation experts
Building & construction experts
We also are able to offer business and associations a fuel card and fleet management benefits package that can be offered to your customers and members, we have experts in the following fields:
All of the team at The Fuelcard People are here to help you; please let us see how we can help improve your bottom line.