trade associations
we have an expert team to help you launch this exciting benefit to your members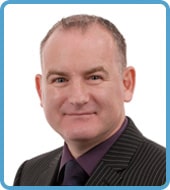 Meet Steve – the fuel card specialist heading up a team that helps trade associations, buying groups and franchises with exclusive deals for their members, offering discount fuel cards to cut diesel and petrol bills.
Steve Clarke has been with The Fuelcard People since its creation in 2008. He was handpicked to join the new organisation after gaining many years' experience elsewhere in the industry.
Steve and the team have a comprehensive understanding of the wide range of fuel cards including BP, Shell, Esso, Texaco, Diesel Direct (Keyfuels) and UK Fuels, so that they can always offer informed, impartial advice on which would best meet the needs of any individual member. In managing the growing number of partnerships with trade associations, franchises and buying groups, Steve finds this breadth of options essential.
"Two or more members of a trade association, franchise or buying group will obviously have some common characteristics," he says. "They are all driving instructors, florists, heating contractors or whatever and they all gain the benefits of their particular group's partnership with us. Beyond that, they are all different and therefore have differing needs. Each is treated as an individual customer and found the best fuel card for their specific circumstances. It would not be unusual for four or five members of an association to each have a different fuel card."
Request a call back today by completing the form below to discuss a partnership – Steve and the team are ready to help you find budget-stretching fuel savings for all of your members, or find out more about our partnership deals, here.