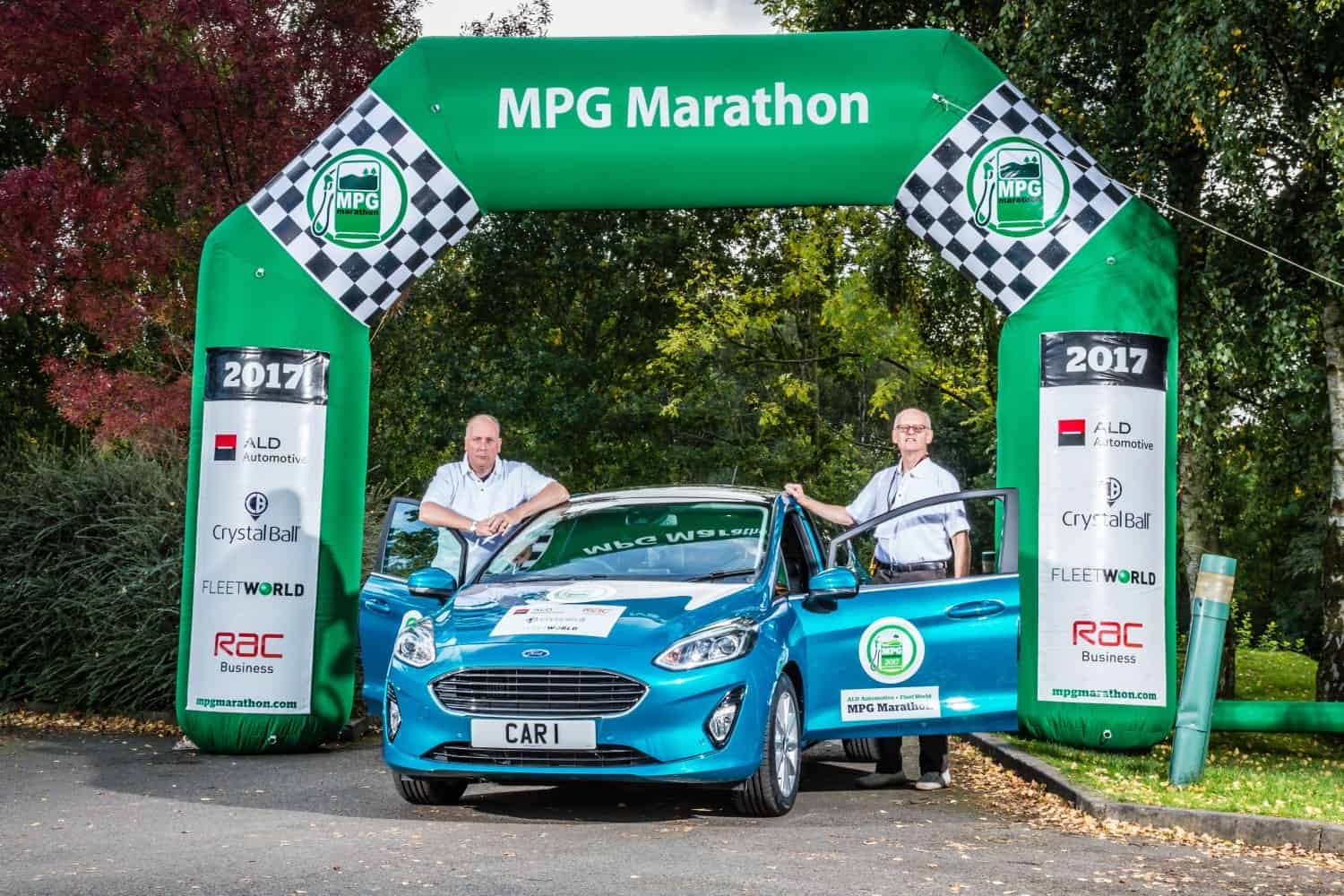 Between Formula 1, the BTCC and NASCAR, there's no shortage of speed-based racing car competitions. But when is fuel consumption the sole decider in a car-based contest? When the contest is the annual MPG Marathon, that's when!
2017's Fleet World/ALD Automotive MPG Marathon has just taken place across the West Midlands, and for the first time in the competition's five-year history, all 12 cars surpassed their official fuel consumption figure.
The overall winner was a Ford Fiesta 1.5-litre diesel, which achieved 122.01mpg overall, after more than 350 miles of mixed route driving. This represented a 51.19 per cent uplift on the official fuel economy.
Second-best was Ford's single-litre petrol-powered Fiesta, which hit 97.43mpg overall – 48 per cent higher than the manufacturer's official combined mpg.
However, the greatest improvement came from Honda's 1.3-litre petrol Jazz, which bettered its New European Driving Cycle (NEDC) figure by 60 per cent, with 88.7mpg. The second-most significant uplift came from Subaru's BRZ (58.41 per cent) – a car not usually celebrated for its fuel efficiency.
Drivers were tasked with working out the most economical route between a number of waypoints in Leicestershire, Lincolnshire, Shropshire, Northants and Warwickshire during the two-day event, starting and ending at the Marriott Forest of Arden Hotel near Coventry.
Alex Grant, editor of Fleet World – which organises the event, said: "That the winners achieved record-breaking figures shows engine technology is moving on rapidly in all its forms, which is great news for consumers.
"The drivers of these cars also prove that technique and skill are also vital in fuel economy. Understanding the technology and how it is best utilised can bring huge savings in fuel costs."
Ben Robb, brand manager at The Fuelcard People, added: "The fact that every car bettered its official mpg figure suggests that mainstream car makers have got their house in order over fuel economy claims."