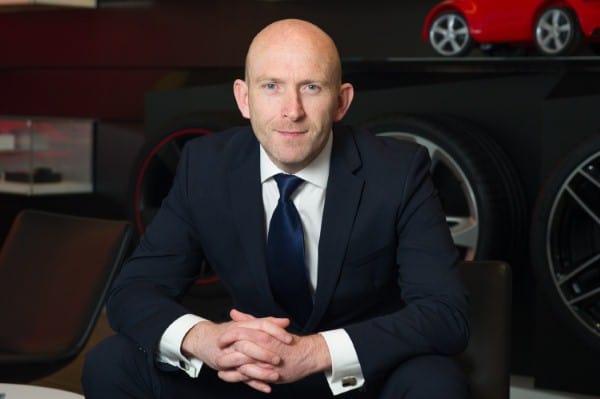 Audi UK's national contract hire and leasing manager Tom Brennan has been promoted to head of fleet sales for the Vorsprung durch Technik brand.
Mr Brennan, 45, replaces his predecessor James Douglas, who has been moved over to Volkswagen Commercial Vehicles as head of sales.
Ahead of Mr Brennan's appointment, he held a variety of key roles in the finance and leasing sector, and became Volkswagen Financial Services' main interface with Audi UK as general manager of Audi Finance.
It's here that he acquired a broad base of knowledge of the sales channels and the monetary and contractual framework behind them and facilitated his transition into the Audi Fleet Sales team in 2013.
Since then, he has built strong relationships with fleet managers and fully developed his knowledge and understanding of the mechanics of this sector of the industry.
Audi Fleet Sales is currently the number one brand in the premium sector for true fleet sales, something that Mr Brennan himself puts down to the hard work of the entire team, but also the "outstanding leadership" of the outgoing James Douglas.
"I'm looking forward to picking up the baton [James] carried so expertly and pushing us to even greater success in the years to come," he commented.
Mr Brennan will report to head of Audi sales operations Peter Brookes who said: "I would like to take the opportunity to congratulate Tom on his appointment.
"He has been an integral member of the sales operations team, playing a key role in supporting the brand's dominance in true fleet. He will be a fantastic addition to the leadership team."
Ben Robb, brand manager at The Fuelcard People, adds: "Keeping Audi at the forefront of premium true fleet sales won't be straightforward but Tom Brennan certainly has the experience to achieve that. We wish him every success."