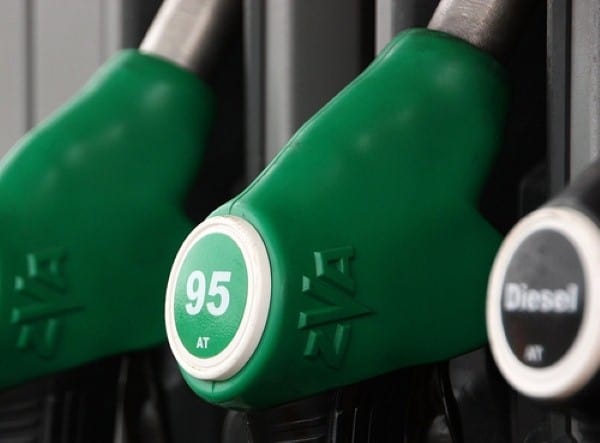 The weakening of the pound against the dollar following the Brexit vote has been blamed for bloating pump prices by 5.4p per litre on average in the past 12 months.
Filling up a typical 55-litre fuel tank costs £3 more on average since the EU referendum on June 23rd 2016, according to the latest AA Fuel Price Report.
It might not sound like very much in isolation, but over the course of the year for a family with two petrol cars, this has added £142.56 to annual fuel costs.
AA president Edmund King branded this bloated fuel bill as "a heavy burden" on families, pointing out that this £140 would have covered a fortnight's housing costs, including rent and power.
Petrol and diesel are traded in dollars per tonne on the commodity market and, when converting prices to pence per litre for the UK market, a stronger pound makes fuel cheaper at the pump and a weaker pound makes it more expensive.
In the year leading up to the EU referendum, the value of the pound against the dollar averaged $1.486. In the 12 months after, it averaged $1.269, or 14.6 per cent less.
Over the past year, October dealt the most significant damage to drivers' finances – a month which saw a rise in the commodity price of fuel and the pound slump towards $1.21. In October 2015, the pound had been worth around $1.54.
Mr King believes the situation could have been a lot worse.
"If the market cost of petrol had returned to the $730 a tonne of June 2015, drivers in October 2016 could have faced paying an extra 12p a litre or £6.60 a tank," he explained.
"For many families, that would have crippled their finances and left them once again having to cut back on food and essentials to afford to drive to work."
The first quarter of 2017 saw supermarkets drop petrol prices by 6.2 per cent compared to the opening three months of 2016, which sparked a series of supermarket price wars in March, May and June.
As a result, motorists can find petrol for 110.9p a litre in certain spots.
Ben Robb, brand manager at The Fuelcard People, adds: "Pump prices are reliably unpredictable but businesses and motorists can ensure they enjoy the lowest prices by using a fuel card."