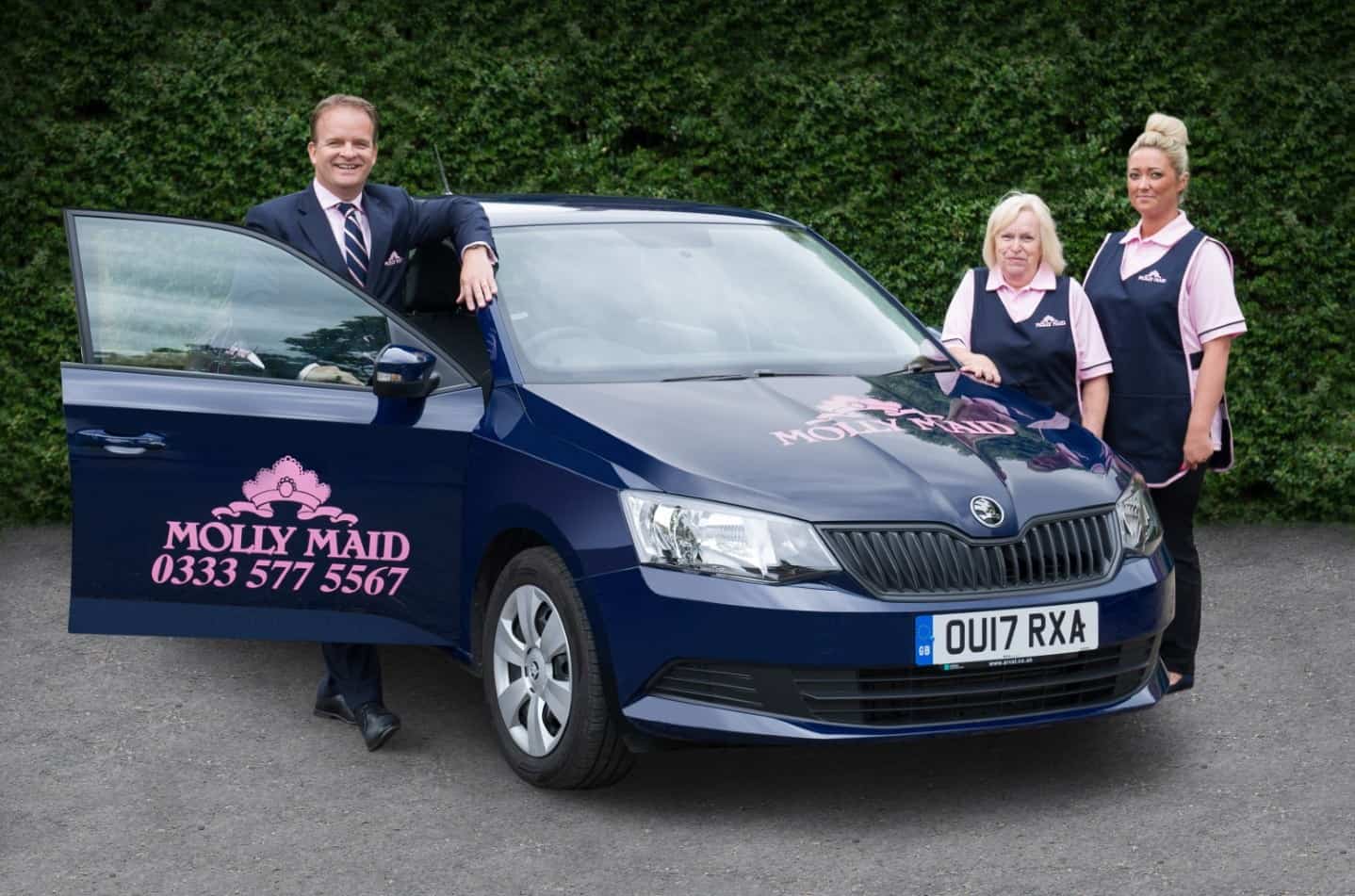 International domestic cleaning franchise Molly Maid has just taken delivery of 15 new Skoda Fabia models.
Some 30 Fabias have already joined the Molly Maid fleet in 2017, which took the company's fleet to 370 vehicles.
These latest arrivals won't be the last either, with a further 60 Skoda models set to replace existing Nissan, Toyota and Vauxhall models when they reach their end of vehicle cycle over the next 12 months.
Molly Maid chose the Fabia due to its value for money, shaped by their low p11d value and highly competitive lease cost compared to rival models. The benefit-in-kind rate was also a desirable factor limiting overall running costs low for drivers.
The Fabia's sizeable 330-litre boot, which opens up to 1,150 litres with the rear bench folded, was an influential factor too, and was perfect for carting around bulky cleaning equipment.
Jonathan Holden, chief operating officer of Molly Maid, explained that the Fabia "fit the bill completely for us, right down to the fundamentals of cost – not just for the business but our drivers – practicality and overall design".
He added: "Image matters in this arena, and that was a huge consideration, as each car is required to be in the Molly Maid navy blue with our specially designed livery, to act as a roaming billboard for the company."
Henry Williams, Skoda UK's head of fleet, said he was delighted to be working with Molly Maid yet again and considered the Fabia to be the ideal choice for the company.
Under the VW Group ownership, the Skoda model range has gone from worldwide joke to undeniable brilliance. Sales have reflected that with the Czech brand regularly reporting record sales figures and the fleet sector has plenty of appreciation for its cars, which strike the balance between style, practicality and affordability.
The brand bolstered its fleet appeal in July by introducing new petrol versions of the Octavia and Superb. They also targeted fleets with the SE Technology variant of its Kodiaq SUV.
Ben Robb, brand manager at The Fuelcard People, concluded by saying: "Skoda is now one of the first brands any fleet will think of when they need new vehicles that are efficient and effective. This won't be the last major Skoda fleet deal we hear about this year."