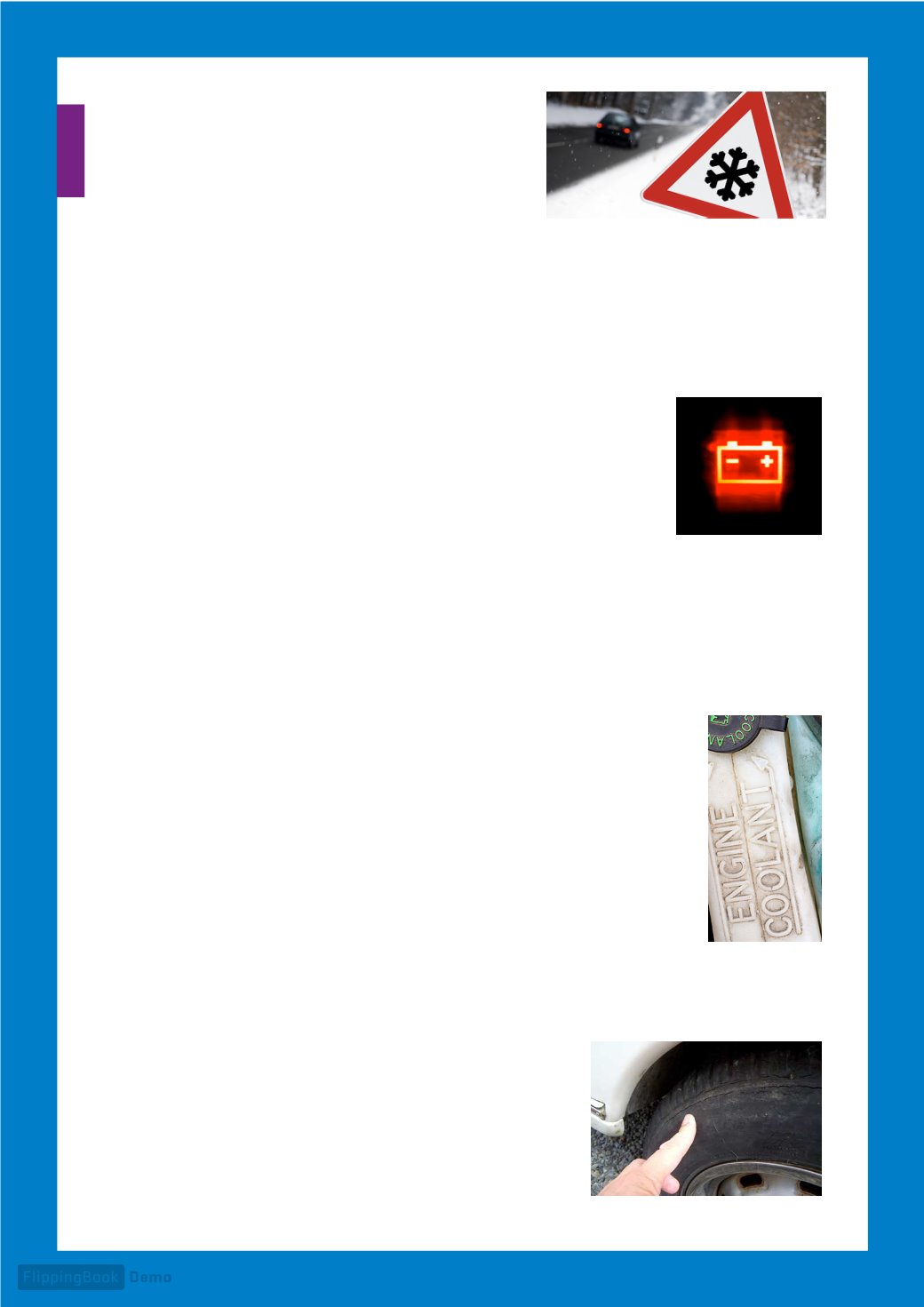 3
Our top winter
maintenance tips
Get your vehicle's
battery health checked
The cold, winter weather is hard on vehicle battery and charging
systems. Have them checked by a mechanic who can tell you
whether you need to replace your battery. On average, car
batteries last about 5 years before they will need to be replaced.
An old battery won't fully charge properly, and could cause issues
with the electrical systems, and even leave you stranded if there
isn't enough power to start the engine. The RAC attends more call-
outs for batteries than any other problem!
1
Check your coolant level and ensure
there is sufficient anti-freeze in it
Make sure your coolant level is between the min and max markers
(check your vehicle's handbook for instructions). You also need to
make sure there is sufficient anti-freeze in the coolant. If you've
topped it up at all recently, make sure you haven't forgotten the anti-
freeze. If in doubt, get a garage to check it. Anti-freeze is cheap but
damage from a frozen engine can be very expensive to put right.
2
Check the condition and
pressure of your tyres
Check the condition of your tyres and make sure the
tread depth is still OK. Also check for damage such as
splits or bulges and check the pressure.
Don't forget
the spare tyre if you have one!
Under inflated, bald, or damaged tyres will not give
you optimum grip. And with the threat of snowy/icy
roads, a lack of grip could easily lead to an accident.
Don't run the risk - check them and replace if needed!
3