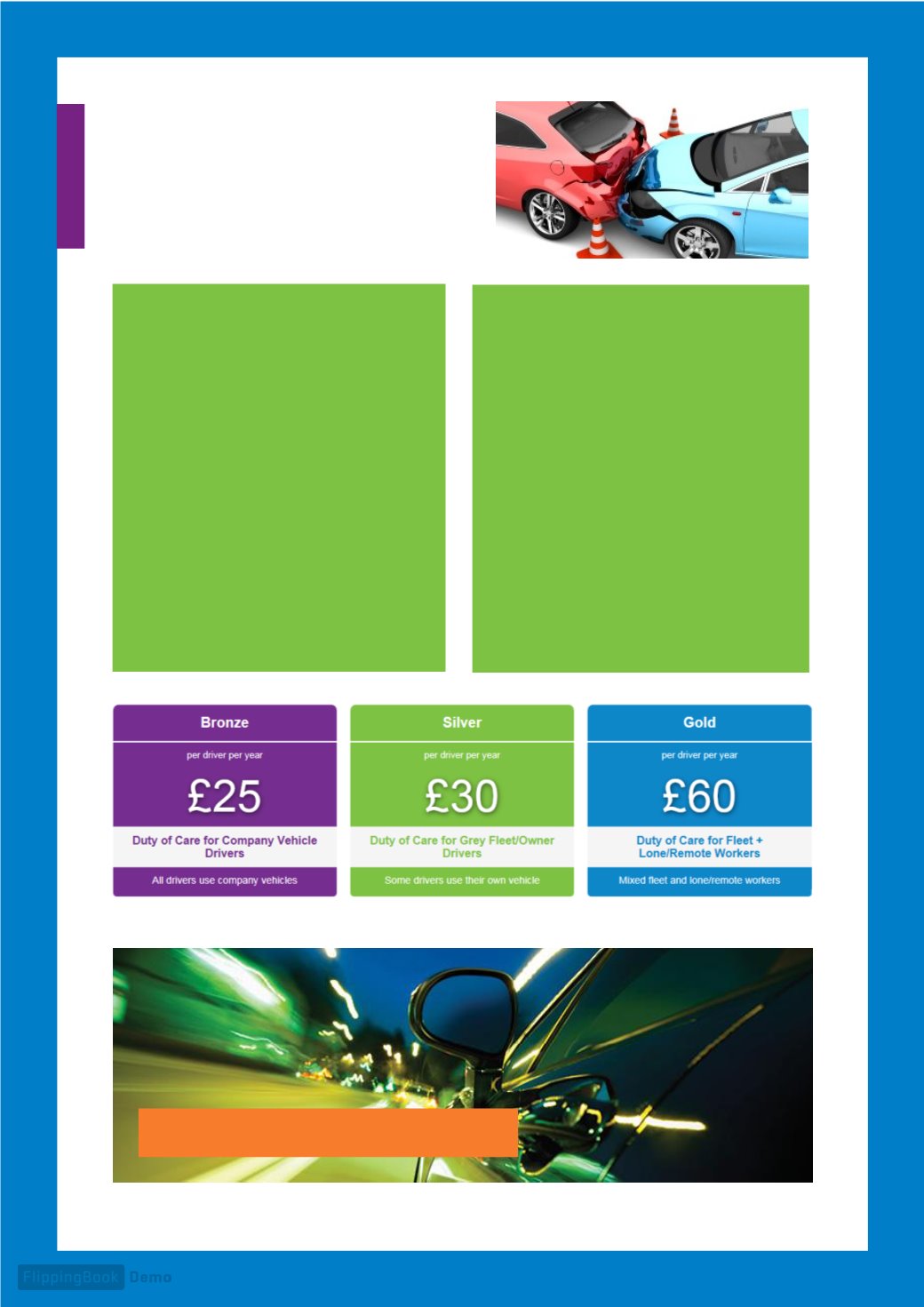 5
Is your Duty of
Care policy up
to scratch?
Fact - driving is
dangerous
Driving is the single most
dangerous activity that you can ask
an employee to undertake for you.
Making sure that you have the
necessary policies in place to cover
your company in the event of an
accident is a must for any business
that has drivers out on the road.
More importantly, it is vital to
ensure your drivers are as safe
as possible on the road.
Let us take care of
your employer duty of
care requirements
From just £25 per driver per year –
safer drivers, fewer accidents, great
ROI. That's just £2.09 per driver
per month - and our award winning
supplier will take care of your duty
of care compliance, saving you
time, saving you money and more
importantly ensuring that your
drivers are safe on the road.
Click here to find out more!