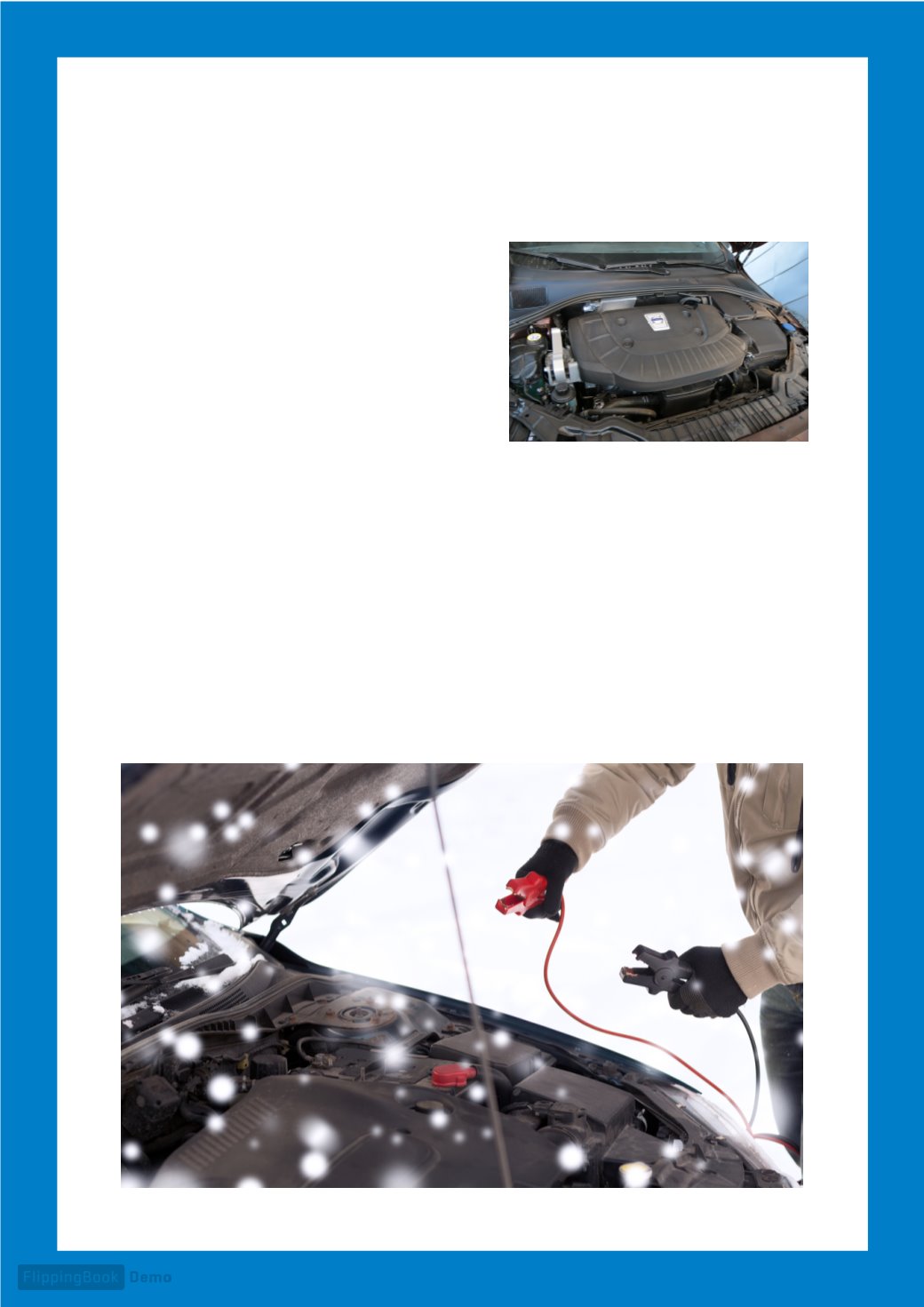 4
Get any engine issues checked
now before it gets colder
If you have noticed any problems such as
noises, hard starts, sluggish performance
or rough idling, get them checked now
before it gets colder.
Any small issues you have with your engine
already can be exacerbated by colder
temperatures. Take your car in for a service
if it is due, or get the issues checked by a
mechanic to see if there is an underlying
problem that needs maintenance.
4
Make sure you have breakdown cover -
just in case!
Breakdown cover should be seen as an essential part of motoring, just like insurance.
Don't get left stranded in case something does go wrong with your car and you end
up breaking down. Cover can cost as little as £15.00. Just make sure you go for a
policy that covers everything you need - think about the coverage you need, and
whether you need additions like home start or onward destination cover.
5