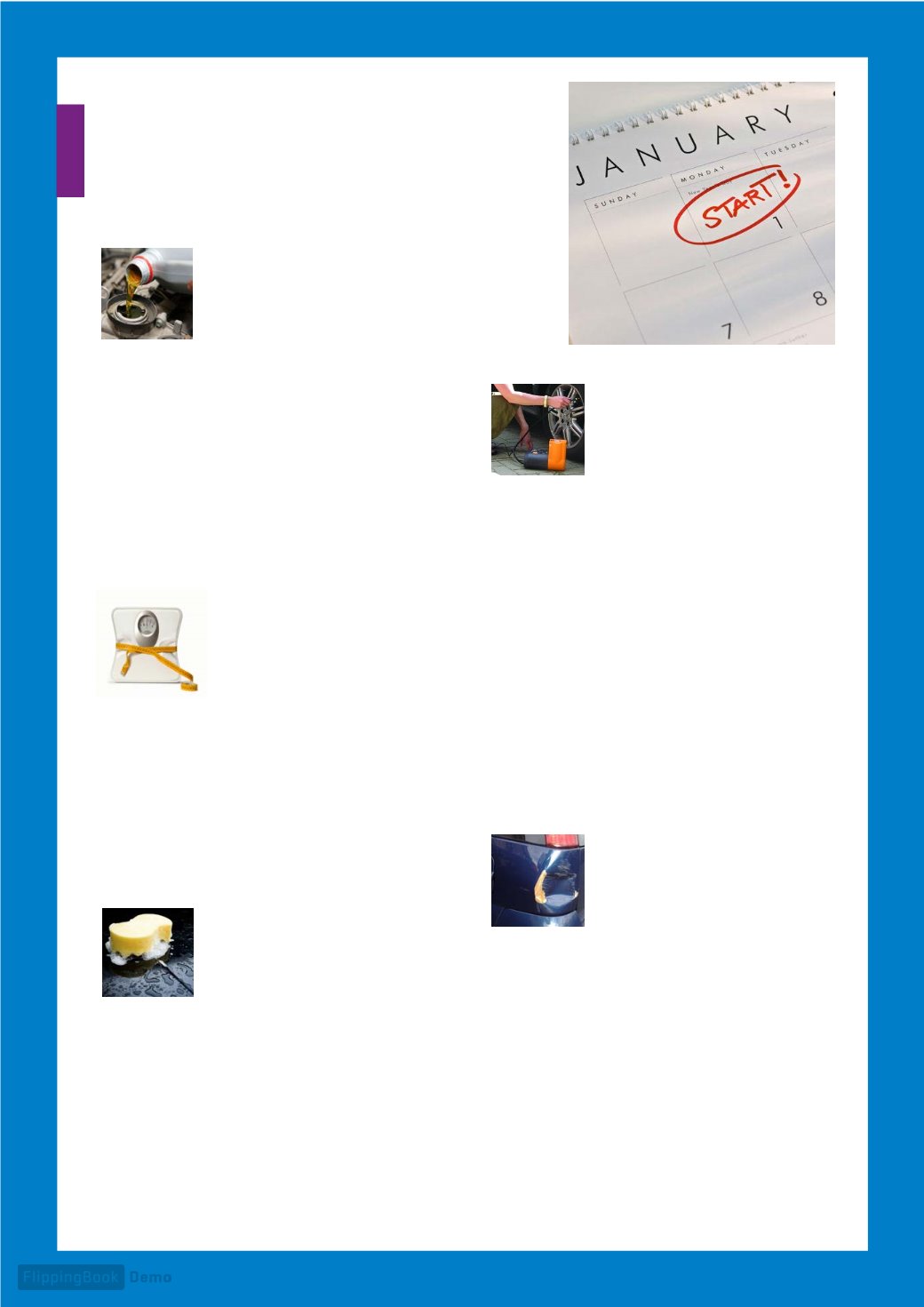 2
Five New Year
Driving Resolutions
Be sure to keep
your fluid levels
up…
To check your car's fluid levels you will
need to be brave and look under the
bonnet. The fluid levels you will need to
check are: Oil, Transmission fuel for
automatics, Brake fluid, Power steering
fluid, Coolant and Windscreen washer fluid.
New Year's resolution – Read your
car manual for the fluid levels ideal
for your vehicle.
Lose some
weight…
Get rid of all those unnecessary items you
have in your car. They all add excess
weight, and remember the heavier your
car is, the more fuel you will use getting
from A to B.
New Year's resolution – Don't
use your car as a storage facility.
Keep it
clean…
Make a good impression when giving
friends a lift by not having a car full of
rubbish. Why not keep a bin in the front
and empty it frequently. Treat your car,
vacuum the carpets and use an air
freshener to keep it smelling sweeter.
New Year's resolution – Give your
car a spruce up more regularly.
Don't get all
down and
deflated…
You really should check your tyres at least
once a month and before you head off on
a long journey.
When you are checking your tyre
pressures you should also check for any
signs of general wear and tear. Also check
for any damage such as cuts, lumps or
bulges.
New Year's resolution – Ensure
your tyres are inflated to the
pressure level recommended by
your vehicle manufacturer.
Get your
body back in
shape…
Look after your body so rust does not set
in! Simple bodywork maintenance will help
to protect your car from the worst the
British weather can throw at you.
Regular cleaning and polishing of your
body work can help to reduce fading,
damage and improve the resale value of
your vehicle.
New Year's resolution – Don't
ignore bumps and scratches.