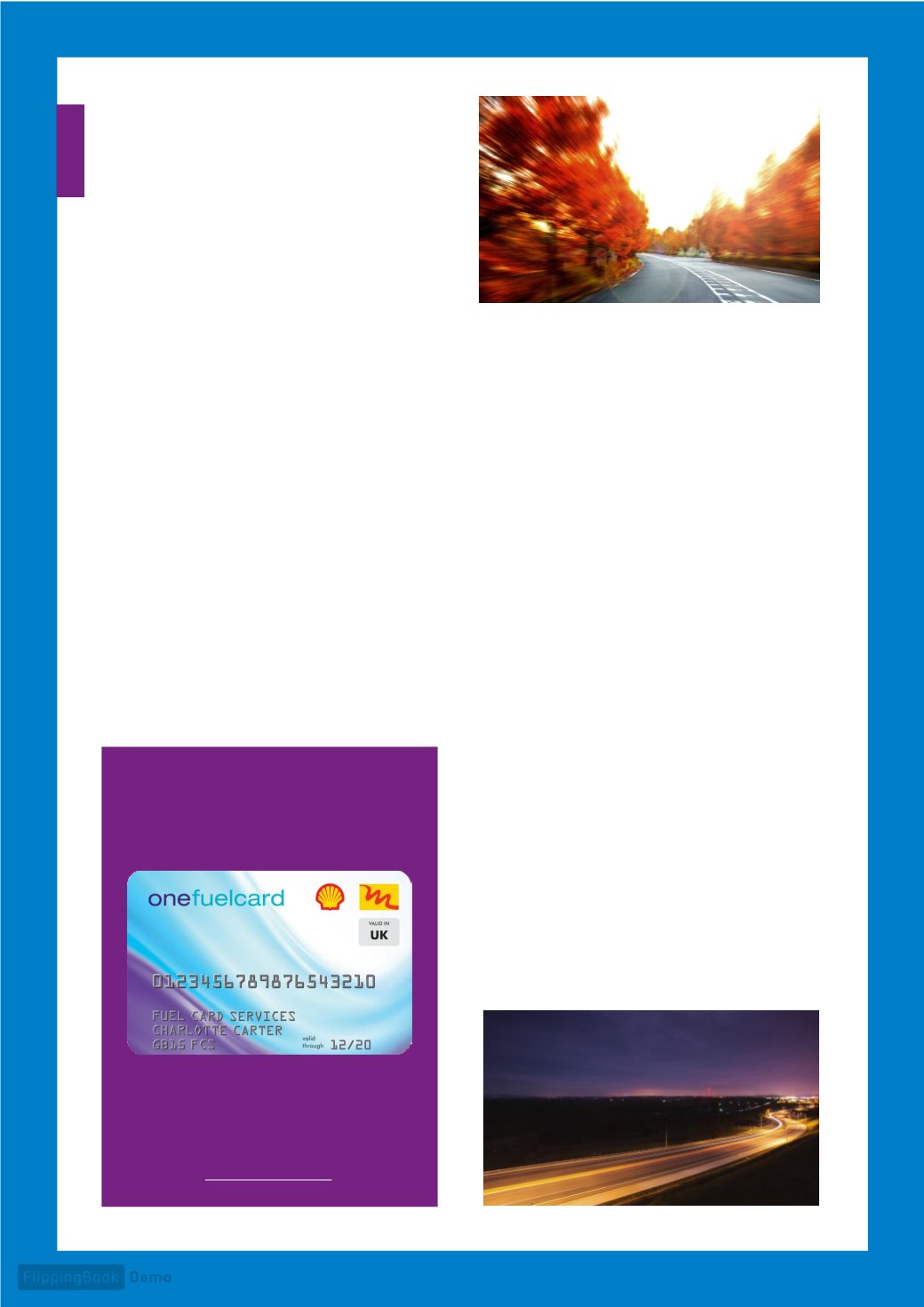 2
Road hazards
in autumn
The colours of autumn...
As the nights start to draw in, drivers are
faced with low autumn sunrises and
sunsets on their daily commutes. These
might create some spectacular views in the
autumn sky, but the associated glare
creates a big hazard.
On top of this, the leaves start to turn a
beautiful mix of colours, lining the roadside
with oranges and reds. But as autumn
continues these leaves will begin to fall and
cover the roads, leaving potential hazards.
Piles of leaves cover potholes from view,
and wet leaves make stopping difficult.
Save up to 4p per litre at
Shell, Esso, and more.
No transaction fees.
Find out more.
As the temperatures start to fall in
autumn, your car's engine and battery get
put under more load. You're using the
fans and heaters more, and the engine
has to work harder as the fluids and
lubricants are sluggish in the cold.
During the summer, the long daylight
hours mean that you use your car's
headlights much less. With days
shortening throughout autumn, you'll soon
be facing a regular dark commute, relying
on your car's lights functioning properly.
Drivers often forget to check their bulbs
during the summer, and only discover a
blown bulb when they face a dark
commute in autumn. Cars with broken
lights create a huge hazard on the road.
* * * NEW * * *
The fuelcard you've been
waiting for is here...
Read on to find out our top tips to
prevent these autumn hazards from
involving you in an accident.
Fall
ing temperatures...
Nights are closing in...
Plus, your battery is less efficient when it's
cold. It loses power output and recharges
less quickly, meaning starting is harder.