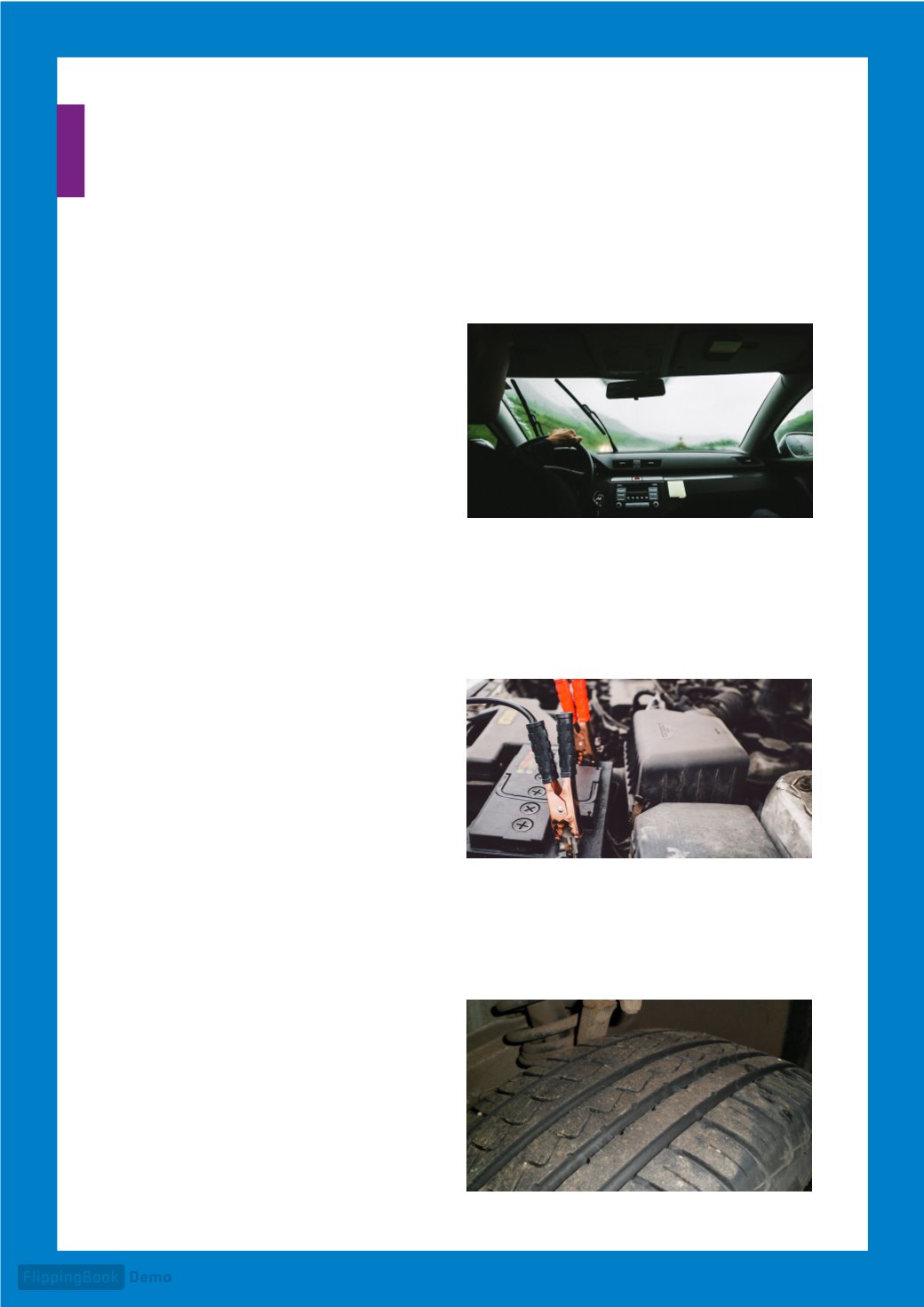 3
Our top autumn
driving tips
Keep your
windscreen clean
inside and out
Sun glare is bad enough in autumn as
the sun appears lower in the sky. But it
is made even worse by smears on your
windscreen. Make sure your glass is
clean, on both the outside and inside,
and that your washer fluid is topped up.
1
Make sure you clean your wipers
-
When you clean your windscreen, lift your
wipers off the glass and give them a wipe
over with hot, soapy water. If they are
dry, cracked or still smearing after
cleaning, consider replacing them. Wiper
blades last two to three years on average.
Get your car
battery checked
over
Batteries that are showing signs of
struggling, such as if your engine is
taking longer start, need to be checked
to make sure they don't fail during the
colder months, especially if they are
over five years old . Take it to your
garage and get it tested.
2
Check the voltage
- An old 12v car
battery will output less volts. A mechanic
will check the voltage output of the battery
and can tell you if it needs replacing.
Check your
tyre tread and
pressure
Bald or defective tyres are dangerous at
all times of year, but especially so in
autumn and winter. With leaves falling
on the road resulting in slippery
conditions, and the lingering prospect
of rain, snow and ice, you need all the
grip you can get. Check your tyres.
3
Minimum of 1.6mm tread
- The
more tread you have on your tyre the
shorter your stopping distance.