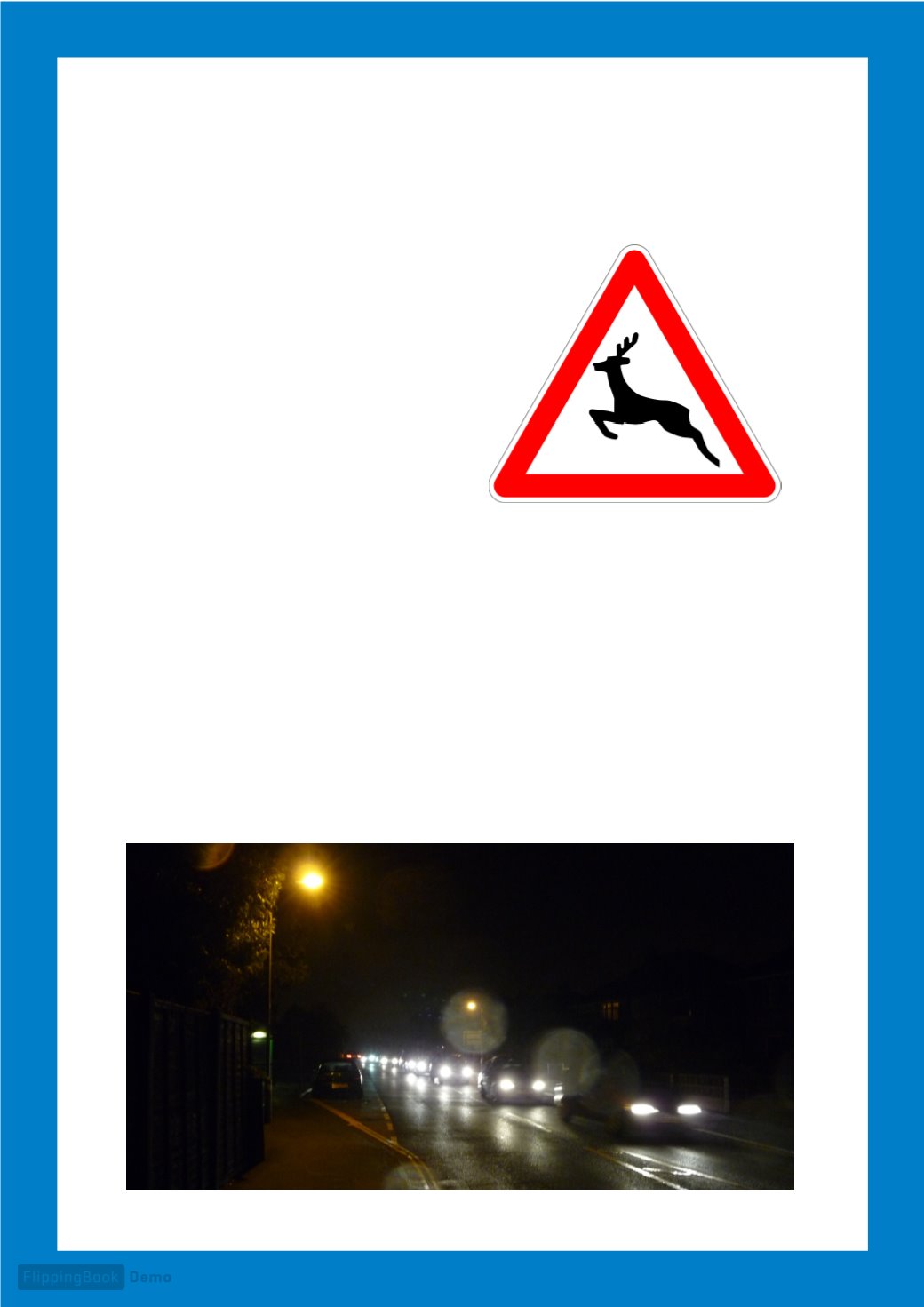 4
Watch out
for deer
The rutting season in October to
November is one of the peak times
for road accidents involving deer.
4
40,000 to 75,000 deer are killed
in road accidents every year
-
Those accidents kill and injure car
occupants too, and cause millions of
pounds worth of damage to vehicles.
Make sure you
are lit up...
...and the road ahead is lit up too.
A simple, regular check around your
car's lights to make sure they are all
working, and the replacement of any
blown bulbs will make your autumn
and winter commutes safer.
5
Not only is it dangerous for other road
users if you have a blown bulb, as you
are less visible, a faulty headlight
impairs your ability to see the road
ahead.
With the added hazards on the road at
this time of year, such as leaves and
deer, you need to be able to rely on
properly functioning headlights to see
as far down the road as possible to
reduce the risk of an accident.
If you see a deer on the road in
front of your car, turn off your full
beams, otherwise it may freeze in
front of you. Slow down and try to
continue on the same path rather
than swerve to avoid it. Sudden
manoeuvres can mean you lose
control and you could risk hitting a
tree or another vehicle.