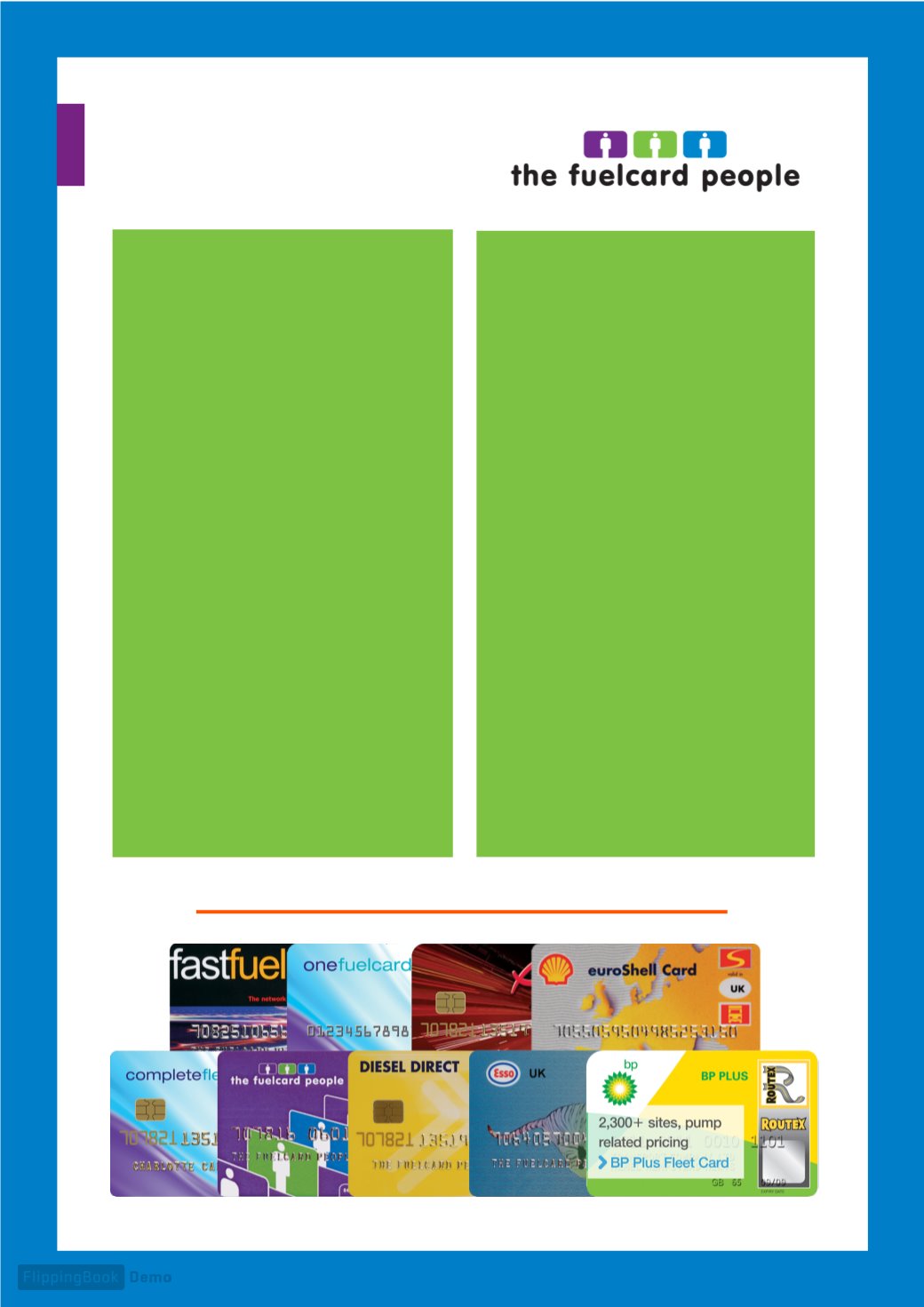 5
Who are The
Fuelcard People?
Unbeatable range of
fuelcards
The Fuelcard People offer an
unbeatable range of fuelcards,
with commercial rate fuel cards
valid at 7000+ pumps across the
UK, including BP, Shell, Esso,
Texaco, Tesco, Morrisons, The
Co-operative, Gulf, Pace, Emo,
Murco and Moto forecourts, as
well as the Allstar, Diesel Direct
(Keyfuels) and UK Fuels
networks.
With our commercial rate
fuelcards, all UK businesses could
benefit from savings of up to
3-5p on the national average fuel
price, and up to 10p at motorway
stations.
Fuelcards give you an easy way to
manage diesel and petrol
purchases for your business. One
weekly invoice, VAT and HMRC
compliant. Payments by direct
debit. PIN protected cards for
peace of mind. You control what
your drivers can purchase (diesel,
petrol, both, oils and lubricants,
car washes - you decide).
Save up to 4p per litre
on diesel and petrol
Simplicity & security
Whether you need maximum
coverage around the country, or
you want the best price possible
for your diesel or petrol, and
whatever the size of your
business, we can find the right
solution for your business.
We'll find the right
fuelcards for your
business
Click here to find a fuelcard now!